With this course, you will learn various techniques and concepts from the Yoshitsune system with 2 comprehensive video lessons per week!
INF Introduction
Ed Shanley, a retired police officer and defensive tactics instructor introduces the INF System built by Soke Michael De Pasquale Sr., Soke Michael De Pasquale Jr., and others.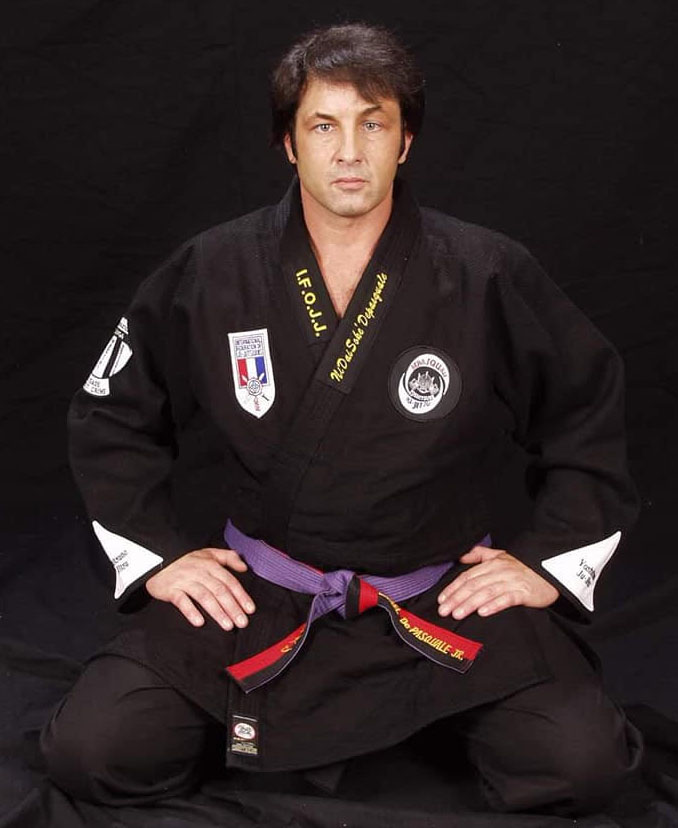 Your Instructor:
Michael De Pasquale, Jr. was quite literally born to be a Martial Arts Master. The son of the late Michael De Pasquale, Sr., Grandmaster of the Yoshitsune Waza style of Ju-Jitsu, Michael Jr's Martial Arts career began at the early age of five. He presently holds the coveted rank of Soke (Grandmaster) in Yoshitsune Ju-Jitsu . He has completed and has been certified by the FBI Instructors' program.
Soke Michael DePasquale Jr. is a highly skilled Jujutsu Master, and has carried on the tradition of Yoshitsune Waza Ju-Jitsu along with developing his own Combat Yoshitsune Jujitsu system. Soke DePasquale Jr. was the publisher/editor of Karate International Magazine and the author of several books on self-defense. He travels extensively, conducting seminars on self-defense with other renowned martial artists.